Smart Care Acquires Advanced Mechanical Plus
---
Increasing Midwest footprint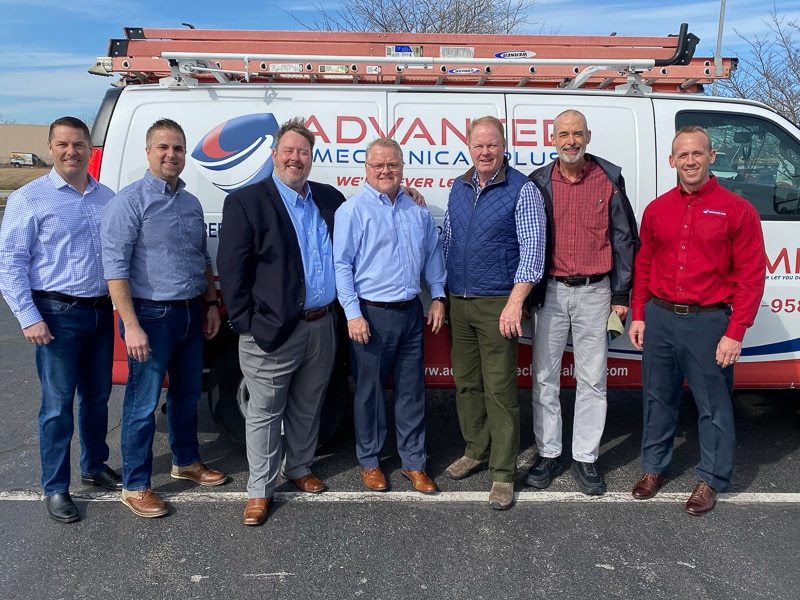 Smart Care Continues to Build Premier, National Commercial Kitchen Equipment Company with their Fifth Acquisition
ST. PAUL – Smart Care® Equipment Solutions (Smart Care) announces the acquisition of Advanced
Mechanical Plus, a leading provider of commercial foodservice equipment and HVAC services. With headquarters in Lima, Ohio, Advanced Mechanical Plus has a strong team and a blue-chip customer base that increases Smart Care's footprint in the Midwest.
This is Smart Care's fifth acquisition and adds to Smart Care's leadership position as the largest commercial kitchen equipment service provider in the country. The Advanced Mechanical Plus acquisition reflects Smart Care's strategy of buying the best service companies and expands our coverage in the Midwest, most notably in the Cleveland,
OH area. "Thanks to the leadership of former owners Kyle Wiechart and Jim Crook, Advanced Mechanical Plus has built a strong presence across Ohio and into Michigan," said Bill Emory, Chief Executive Officer, Smart Care. "AMP's commitment to delivering a great customer experience, employee engagement and growth ambition aligns perfectly with Smart Care. We are proud to welcome them to the Smart Care team!"
"From the very beginning, when we first started AMP, we always wanted to be the best service company our customers could choose and the best place for our employees to work," said Kyle Wiechart, former owner of AMP. "After spending some time with the Smart Care team, I became convinced that by partnering with them, AMP would become an even better company for both our customers and our employees." "We are very excited to join the Smart Care family! I'm looking forward to leveraging the resources and synergies this move brings. This is a big win for both our employees and our customers," said Sheldon King, General Manager, Advanced Mechanical Plus.
Advanced Mechanical Plus has expanded its business and customer reach through strong customer relationships, top quality service, effective and timely communication and measured business principles. Advanced Mechanical Plus is a great addition to the Smart Care family.
About Smart Care Equipment Solutions
Smart Care® Equipment Solutions is headquartered in St. Paul, Minnesota. Smart Care is the leading provider of comprehensive commercial kitchen equipment repair and maintenance services to the U.S. commercial food service industry. The company services 40,000+ locations in all 50 states across the following market segments: Full Serve Restaurants, Quick Serve Restaurants, Healthcare, Education, Hospitality, Government Facilities and Corporate Offices. With over 600 technicians, Smart Care is the largest independent Kitchen Equipment Service organization not affiliated with an OEM manufacturer.
About Advanced Mechanical Plus
Advanced Mechanical Plus is a Midwest service company based in Lima, Ohio, and under former ownership since 2010. The company specializes in HVAC, refrigeration, hot-side kitchen equipment repair and planned maintenance, along with plumbing and electrical services. For more information, please visit https://www.advancedmechanicalplus.com/.